Empowering the Homeowner with 3D Modeling and Virtual Reality
Today's homeowners bring their own ideas and expectations to new construction and remodeling projects. With the popularity of TV design shows and websites such as Pinterest and Houzz, they have countless examples of beautiful spaces to emulate in their own homes. Some even plan their home or remodeling designs themselves, using programs such as Cadsoft Personal Architect or HGTV Home Design software, which were both created for general consumers to use for new residential and remodeling projects.
When homeowners have a clear vision of how they expect a project to look—even, in some cases, beginning the design themselves—they may have trouble understanding how that vision translates through the entire building process. How can designers and builders keep their clients informed and engaged?
3D Modeling
Mark Bankston is a project manager at Stump's Quality Decks and Porches LLC in Lancaster County, Pa., which designs and builds decks and roofs for projects ranging in size from 100 to 1,200 square feet. He said using 3D renderings helps his team win business. "With 3D renderings, the customer is more confident in our ability to build the project," he said. And, although Bankston said Stump's is not the only company in its market to use 3D modeling, "the renderings help us set ourselves apart."
"I find most homeowners cannot envision what their space will look like remodeled or reconfigured," said Catie Henoch, kitchen and bath designer at Keokuk Homestore in Keokuk, Iowa. "3D modeling is invaluable for this reason. Without a terrible amount of effort on my part, I can show them my exact plans for the room without confusion."
Henochuses Cadsoft Envisioneer ProArchitect software, and its 3D modeling capabilities allow her to overcome the hurdle of helping customers visualize her designs.
"I love the ease of creating a 3D model," she said. "Ten years ago, when I was in school and learning AutoCAD, each wall was four lines and then extruded to a certain height and then you had to add the cladding materials. With this program, I can choose to insert a wall and it already has drywall on one side and siding on the other and automatically joins up with walls that touch it."
She also appreciates the ability to download product photos from the Web and apply them as surface materials within her renderings, which she said allows for a realistic portrayal of elements.
Brad Parsley, owner of BP Drafting in Lead Hill, Ark., faces the same challenge with his customers. "Ninety percent of customers can't visualize what something is going to look like," he said.
Parsley started his career as a builder but transitioned to drafting after he was injured in a car accident in 1997. When a builder or homeowner contacts him with an idea of what they'd like to design, he draws a plan in Cadsoft Envisioneer software. He meets with customers at his home, where he walks them through designs on a 55-inch flat-screen TV connected to his computer. "It's remarkable," he said. "Everyone is amazed to see it in 3D on the TV screen. I'm anxious to see what virtual reality will be like."
Virtual Reality
Jack Zimmer, of Zimmer Design in Milwaukee, called virtual reality a "game changer" and credits Cadsoft Envisioneer as the first to display its abilities at the IBS 2016 trade show in January. He compares the difference between traditional architectural plans and virtual reality to sharing a story through a written book versus a movie.
"In the written word, the reader interprets the words, the characters and places, which creates a scene in their mind. In a movie, that same 'story' is replaced by created scenes and actors/actresses. But the actual viewing is done on a flat screen or with 3D glasses that give depth but still a flat screen," Zimmer explained. "If you look at architecture, you may consider architectural plans as being similar to the written word. The person looks at 'sheets' and must interpret a floor plan/elevations/section and recreate the space in their mind. Renderings and animation are similar to the movie presentation. Less is demanded in terms of imagination, but the presentation is still on a 'flat screen.' With VR, the customeris actually inside the model. When walking or looking around everything is suddenly to human scale. There is depth, shadows, colors and a new form of realism that has not been available any other time."
Meeting Customers Online
When it's not possible to meet with customers in person to give them a 3D or virtual reality experience, online meetings can be a great way to communicate the visual aspects of a design. For example, designers can use programs like Skechfab, which offers a free viewer application to share a model through email or online and let homeowners make notes and comments directly in the file at a time that's convenient for them.
Ed Staelens, president and partner at Virtual Architec LLC in Strum, Wis., specializes in custom, single-family homes built with structural insulated panels or insulated concrete forms. He uses Cadsoft Envisioneer to design the initial 3D model, prepare 2D documents and do basic renderings. His team uses SketchUp to create and modify custom 3D architectural items and furniture, and they use LumenRT to create realistic animations and photorealistic renderings.
His team starts with a sketch, plan or idea from a potential customer, and then they provide the customer with information and pricing to produce the plan along with 3D models, renderings and blueprints.
Staelens said the biggest challenge during the design phase is getting everyone to clearly communicate information to keep the model accurate. He said 99 percent of his meetings with customers are online.
"We provide 2D floor plans with dimensions, 3D models in Sketchfab format and 3D photorealistic renders," Staelens said. "We initially send them the items by email and give them time to review and digest. Once they are ready, we send out links for an online meeting to all the parties involved." Staelens' firm uses Join.me Pro for online meetings, a multiplatform software that allows participants to join using their browser.
The Next Frontier
Cadsoft's virtual reality architectural design software will include a VR mode to be used with Oculus Rift.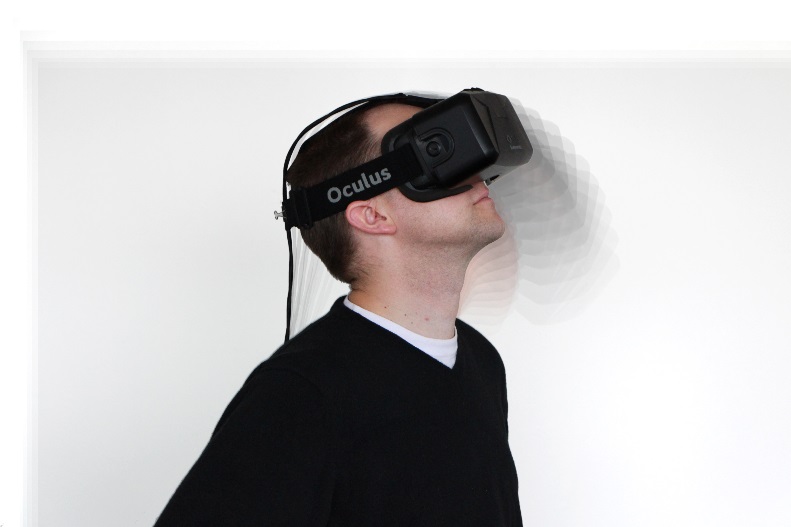 Parsley, who has used Cadsoft Envisioneer since 2005, said he's looking forward to trying virtual reality, which will be available with the next release, because he's been happy with his Cadsoft experience so far. "I've tried some others, but nothing compares to Cadsoft. It's so easy, and the renderings it turns out look so real."
Staelens too is looking forward to virtual reality. "I think the ability to meet clients in a virtual reality environment and show them around some of our work would be mind-blowing," he said."This would totally remove the distance barriers and make online meetings so much more interactive and real."
Cadsoft has sponsored this post. They have no editorial input. All opinions are mine. —Lisa Lance
Lisa Lance is a writer and communications professional living in Baltimore, Maryland. She has been working in the AEC industry for the past six years and holds a Master of Arts in Writing from Johns Hopkins University.