Insight 360 Energy Analysis Integrates with 2030 Design Data Exchange
At this year's AIA 2016 convention, the American Institute of Architects (AIA) and Autodesk announced the launch of an automated connection between Autodesk Insight 360 and AIA's 2030 Design Data Exchange (DDx).
Autodesk Insight 360 is an energy analysis tool that combines building energy and environmental performance data in a single, cloud-based model. The software is included with Autodesk Revit and Autodesk FormIt 360 Pro subscriptions.
It uses bi-directional building information modeling (BIM) integration and industry benchmarks to improve understanding of the effects of designs. This will allow architects to move from conceptual design to completed design to energy analysis within connected software. Since all three are Autodesk products, there will be little to no data loss when transitions are made.
The connection with AIA's 2030 DDx is significant because it will ease the tedium of data entry for the 350 firms participating in the AIA 2030 commitment. Previously, these firms manually reported project and portfolio performance to the DDx manually.
This data entry was often done annually and is prone to data entry errors. The automated connection will make it possible for firms to submit their data more frequently and eliminate common data processing errors.
This connection becomes more important when analyzing the AIA 2030 Commitment 2014 Progress Report. The report states, "Modeling early and as part of a structured process makes for more informative models, which in turn can lead to projects that more successfully balance aesthetic and programmatic choices with energy reduction goals."
As more firms realize the importance of incorporating a 3D model and energy analysis into their building design workflows, the connection becomes more valuable.
Here's a look at the workflow for the connection between 2030 DDx and Insight 360: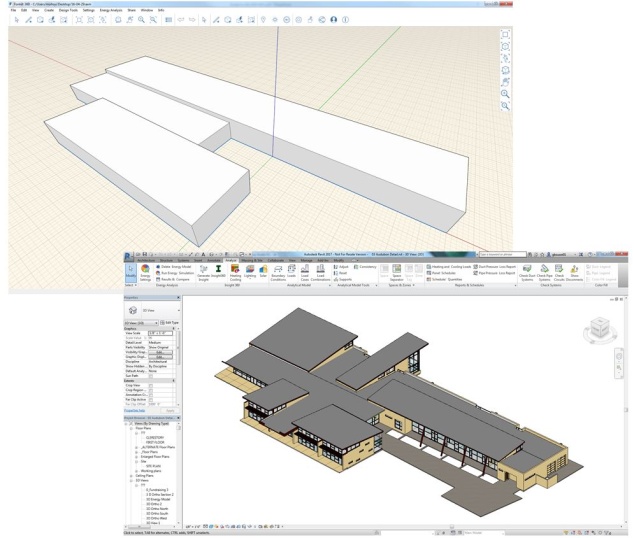 Step 1: Create a conceptual or complete design with FormIt 360 and/or Revit. (Image courtesy of Autodesk.)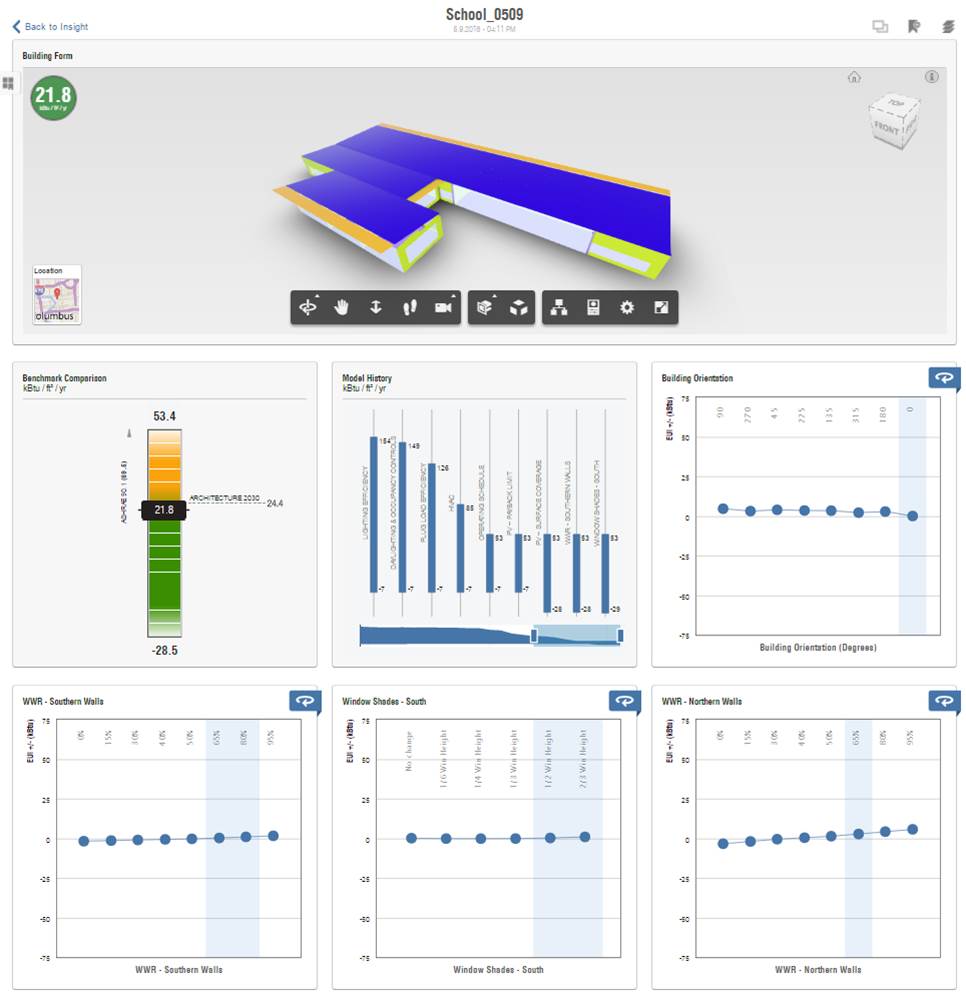 Step 2: Run an analysis of building and environmental performance in Insight 360. (Image courtesy of Autodesk.)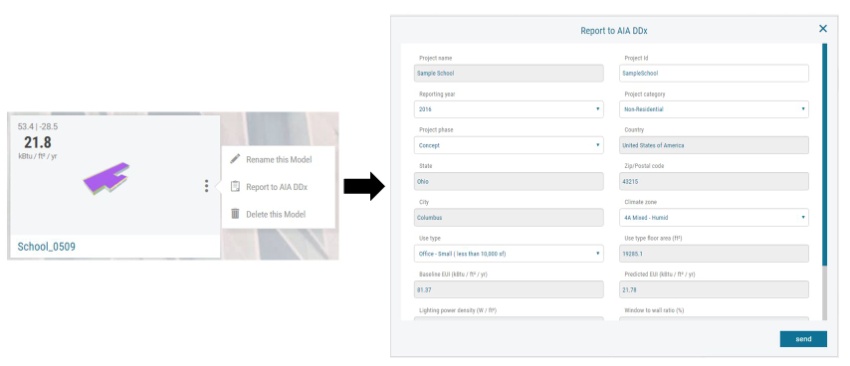 Step 3: Create AIA DDx reports of analysis results using Insight 360. (Image courtesy of Autodesk.)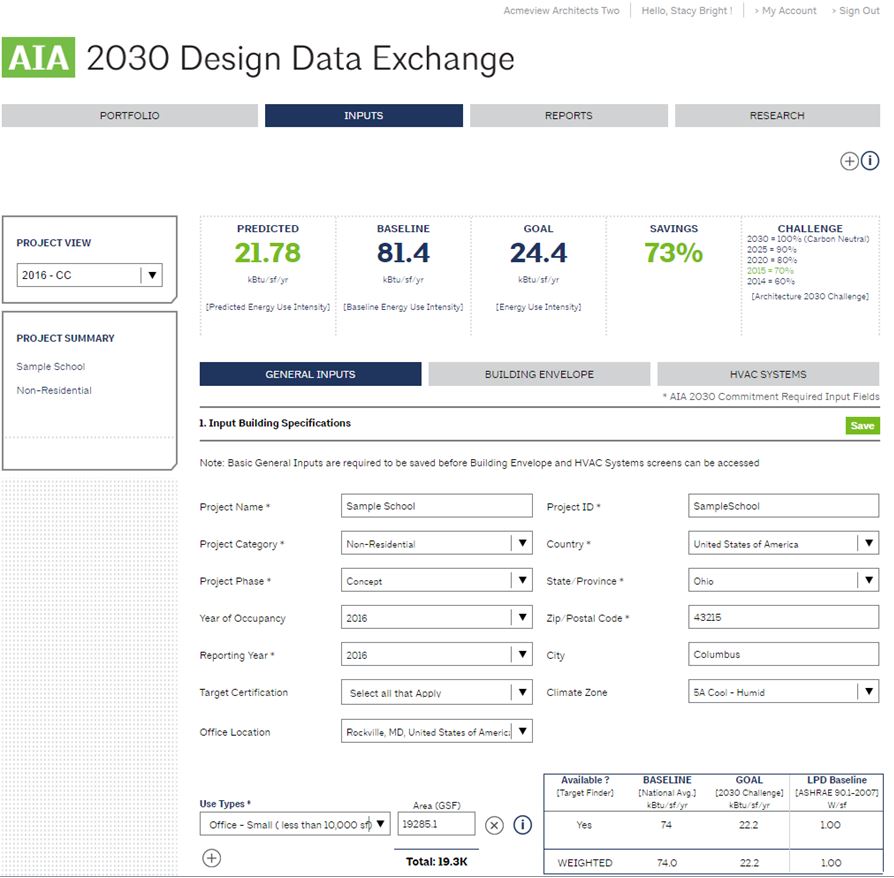 Step 4: Create reports on AIA 2030 commitment progress using AIA 2030 DDx. (Image courtesy of Autodesk.)
As more firms realize the value of utilizing a 3D model in environmental and building performance analysis and join the AIA 2030 Commitment, this connection between AIA 2030 DDx and Insight 360 will increase in value.
For more information, check out the Insight 360 website.