New App Will Bring BIMobject Libraries to Twinmotion
Building information modeling (BIM) objects are unique, manufacturer-specific features that designers and architects can import into BIM models instead of using generic, software-provided objects. These objects generally include a slew of details about the product, making for easier and better-informed design decisions.
Users of Twinmotion, a 3D visualization and immersion tool for BIM software, will soon have access to thousands of these informative objects via a new app.
An App for BIMobject and Twinmotion
The new app will be a collaboration between BIMobject and Twinmotion creator Abvent. It will allow users to have direct access to the BIMobject Cloud and its libraries of over 30,000 BIM files within Twinmotion.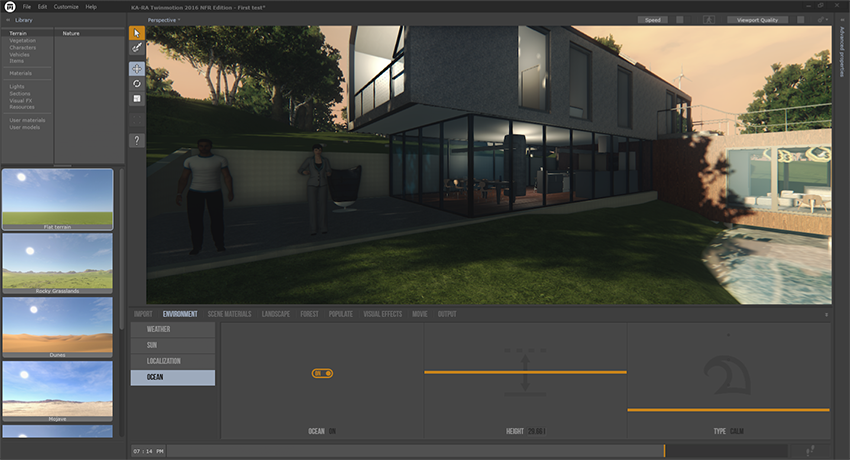 The app, which has yet to be built, will be available directly within the Twinmotion platform. (Image courtesy of Twinmotion.)
Twinmotion is visualization software for CAD and BIM professionals in architecture, urban planning, interior design and landscaping. It enables users to import 3D models in FBX, DWG, DAE, SKP, C4D and LI3 file formats from all contemporary modelers, including ARCHICAD, Revit, SketchUp and Vectorworks.
With the new app, users will be able to see and download manufacturer-specific BIM objects from the BIMobject Cloud for free. This will enable users to create and edit designs directly within Twinmotion, saving on import and export time.
"Abvent is proud to collaborate with the world's largest platform for BIM objects by integrating digital content directly in Twinmotion," said Xavier Soule, CEO of Abvent. "This will equip Twinmotion users with a constantly expanding library of real objects and materials from manufacturers all over the world."
BIM in a Game-Like Environment
Although the endeavor to bring real-world design elements into a 3D virtual environment bodes well for designers and architects who need to change details quickly and efficiently, it draws attention to another trend in BIM: game-like environments.
Twinmotion creates realistic game-like 3D environments in which to showcase BIM projects. (Image courtesy of Twinmotion.)
"We know that the future of visualization will be more 'game-like' with augmented reality as a sales and communications tool for architects, builders, developers and designers," said Stefan Larsson, CEO and founder of BIMobject. "With this agreement, the simulations will include real products and real materials from real manufacturers, making them more understandable and closer to the final result."
For more information, check out the Twinmotion and BIMobject websites.