New Bentley Program Targets Autodesk Perpetual Licenses
In a bold move, Bentley Systems has made one thing clear to its rival, Autodesk: the game is afoot.
Bentley, a building information modeling (BIM) software giant, recently announced that it would be starting up what it calls the Autodesk License Upgrade Program. And yes, it's as direct as it sounds.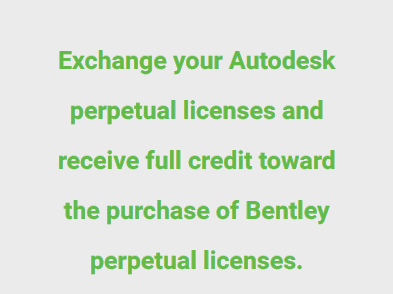 The program (whose URL, by the way, is www.bentley.com/youhaveachoice) is offered as a life preserver thrown to users of Autodesk's perpetual licenses for its software.
Autodesk will stop selling perpetual licenses of most of its Design and Creation suites—including the Building Design Suites, Infrastructure Design Suites and individual products such as AutoCAD with Advanced Steel. Users will only be able to purchase Autodesk software as part of a subscription after the Jul. 31, 2016 deadline.
Bentley's program offers users the ability to put what it calls the "full value" of an Autodesk perpetual license toward its own "evergreen" perpetual licenses—which the company says will never depreciate.
This aggressive sales tactic seems odd given that Autodesk and Bentley signed an agreement for interoperability and collaboration back in 2008, signaling the start of a cooperative trend between BIM software companies.
A Question of Licensing
Now, before Autodesk users panic, this doesn't mean that a perpetual license will expire. Existing perpetual licenses will continue to be valid and from the sound of it, Autodesk will continue to provide support and updates.
According to a response from Autodesk issued to ENGINEERING.com, "No Autodesk customer ever loses the right to use the perpetual software they've purchased. In addition, customers have been offered many special incentives that allow them to maximize the value of their investment in our software and maintain their current perpetual licenses."
However, if users wish to upgrade to, say, Revit 2018, they'll be forced to move to the subscription model.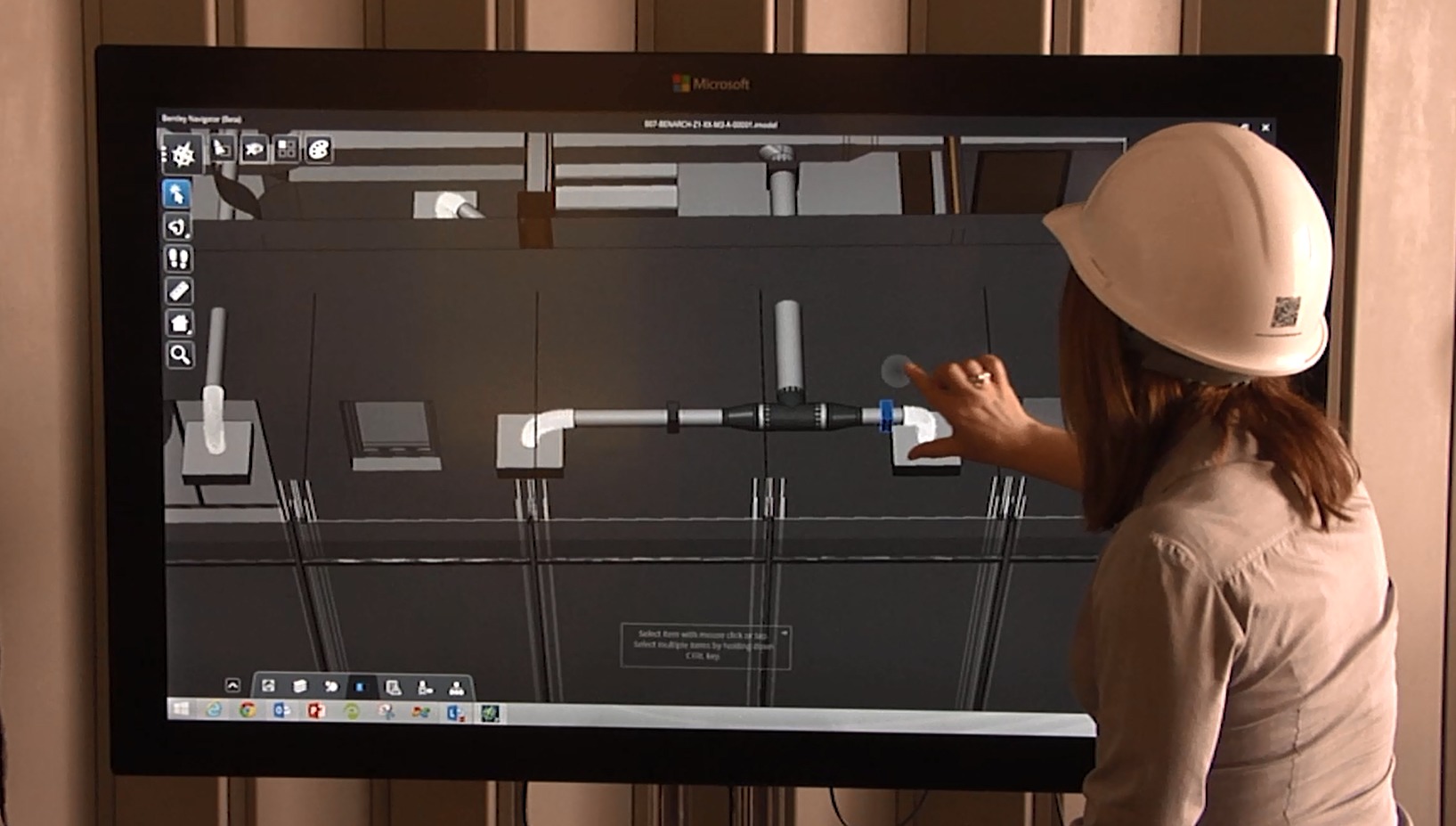 This could end up being inconvenient for users who like the idea of owning their software and paying small increments for upgrades, if they chose to upgrade. With the sheer number of add-ons and goodies that Autodesk is always testing and introducing into software, it would seem that perpetual license users of Autodesk software could quickly fall behind without the most up-to-date software.
This seems to be the basis upon which Bentley's upgrade program is founded. Rather than losing the value of a perpetual license altogether and having to start from scratch with a subscription package, Autodesk users will be able to put the "full value" of their software toward Bentley software—including the cloud-based CONNECT editions.
"Bentley Systems considers purchases of perpetual licenses to be long-term investments by our users, so we continually innovate to increase their value," explained Bhupinder Singh, chief product officer at Bentley Systems. "We are glad to now extend this 'future-proofing' to Autodesk license owners who otherwise will lose value in their applications."
"We will continue to offer users the choice to purchase licenses or subscriptions to fit their commercial preferences," Singh continued. "Especially with the new CONNECT Edition generation of our applications, which leverage intrinsic cloud services, I'm convinced that former Autodesk users will considerably prefer the many BIM advancements of our comprehensive modeling environment."
Shots fired, indeed.
A Sign of Things Not to Come?
One thing worth noting with this new announcement from Bentley is the claim that its perpetual licenses will never depreciate—which seems to suggest that Autodesk's licenses will depreciate simply because the company is moving to a subscription model. But will they?
When Autodesk announced the move back in 2015, the goal was originally to phase out perpetual licenses by the end of February 2016. The company then put quite a bit of effort into making sure its customers had the resources, including this infographic, to understand how the changes would affect them.
Desktop and cloud-based subscription packages are the way we will all purchase our software, Autodesk claimed when it announced the move to subscription licenses. This is the way of the future.
"As we move to the future, Autodesk subscription gives customers more flexibility, more value and the lowest upfront cost," the Autodesk statement explained. "Bentley's so-called upgrade program lacks clarity around terms, flexibility and value—but what's really worse for customers is that it's an avoidance of the future where software vendors must constantly earn customer loyalty with frequent updates and the ability to scale up their investment over time."
With its claim that its perpetual licenses will never depreciate, we're left to wonder whether Bentley has announced that it will not be moving to this same all-subscription model. Will subscription licenses become the way of BIM software, or will perpetual licensing prevail in the end?
Share your thoughts in the comments below.