New York's LaGuardia Airport Breaks Ground on Redevelopment
With an estimated cost of $4 billion, the project for New York City's LaGuardia Airport is the first complete rebuild of an airport in the United States in more than 20 years.
Recently, New York Governor Andrew M. Cuomo and Vice President Joe Biden announced that workers had broken ground on the first phase of construction—a 1.3-million-square-foot, state-of-the-art, 35-gate terminal with a parking garage—after successfully closing final financial details just two weeks prior.
The airport, which is expected to receive a LEED Gold certification for sustainable design, is designed to be intuitive for passengers to navigate while facilitating efficient movement throughout the terminal for post-9/11 air travel. Other considered design details include natural light at all levels, short curb-to-gate walking distances, spacious waiting areas with large seating capacities and an overhauled TSA screening area setup designed to diminish wait times.
The construction will be completed on an expedited basis, and half of the new gates are slated to open to the public in 2018, while the main terminal and additional gates are expected to be finished in 2020 and 2021, respectively.
The new airport layout is designed to facilitate efficient movement throughout the terminal. (Image courtesy of the Office of Governor Andrew Cuomo/YouTube.)
HOK, a U.S.-based architecture and engineering firm, has been tapped to provide professional advisory services to the Port Authority of New York and New Jersey in planning the entire airport. HOK has known involvement in openBIM initiatives, so it's safe to say that it's making improvements beyond amenities, focusing more on the infrastructural improvement and collaboration aspects of the large project.
Responsible for designing, building, operating and maintaining the new airport, LaGuardia Gateway Partners, the nation's largest public-private partnership, is expecting to create 8,000 direct jobs and 10,000 indirect jobs, generating $1.3 billion in wages and stimulating $5.2 billion in direct economic activity.
"LaGuardia is a key driver of New York's economy and transportation network, but for far too long, it has been outdated, overcrowded and unworthy of the Empire State," said Cuomo. "Today, we are not just breaking ground, we are building an entirely new LaGuardia and transforming it into a world-class transportation gateway for the 21st century. This state has always been built to lead, and now that legacy continues with this unprecedented project that will drive growth and generate continued prosperity for generations to come."
---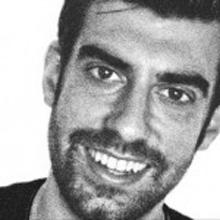 Simon Martin is a writer and industrial designer in New York City.