Pioneering Architect Dame Zaha Hadid Dies at Age 65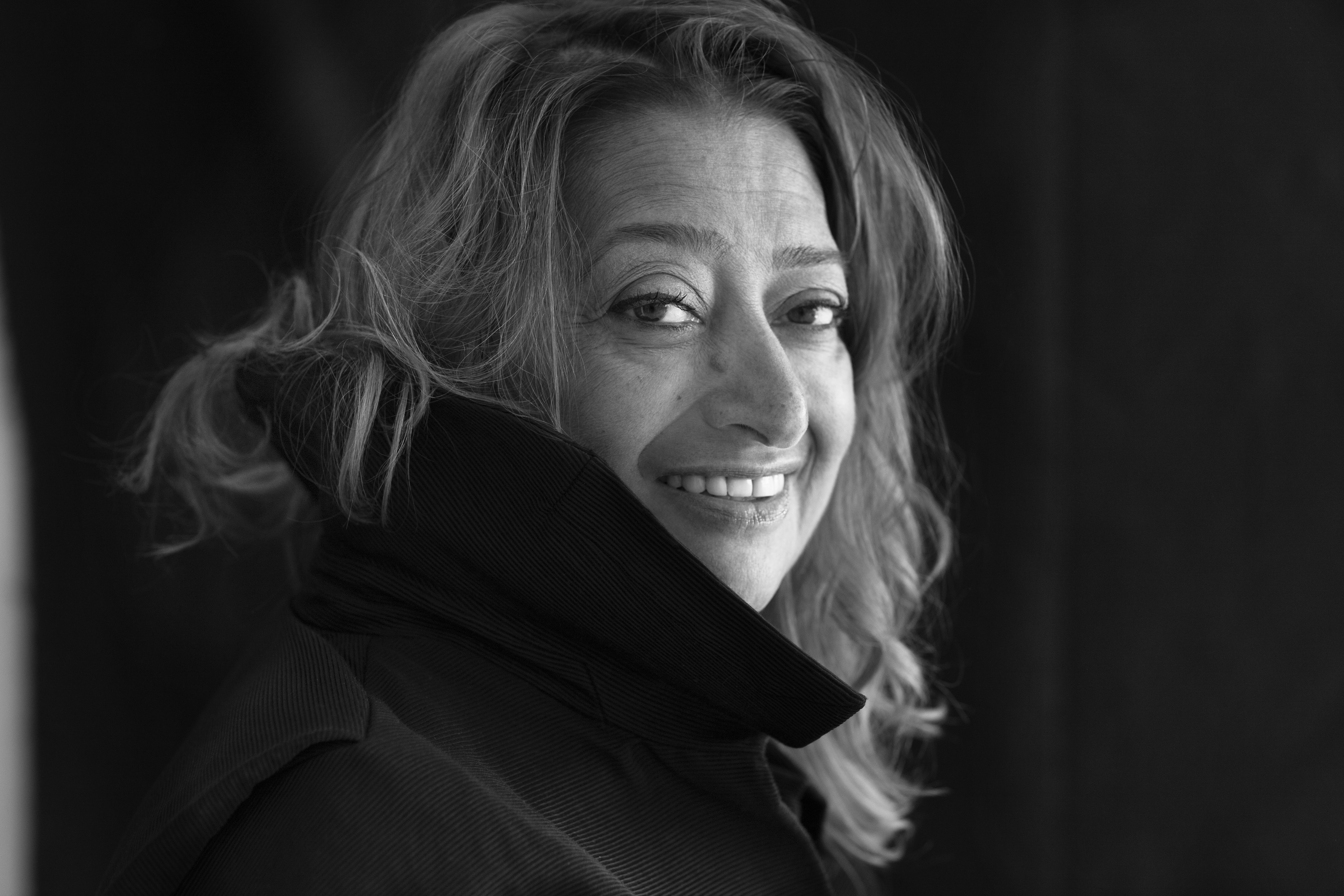 Dame Zaha Hadid, a pioneer in the "starchitect" world, passed away suddenly in Miami on March 31, 2016. She had previously contracted bronchitis and suffered a sudden heart attack while in the hospital for treatment.
The Iraqi-born British architect had a long and prestigious career, establishing her own firm Zaha Hadid Architects in London in 1979. Hadid was renowned for her unique architectural style and unprecedented designs.
The Work of Zaha Hadid
"Dame Zaha Hadid was one of the most important architects of our time, defining the intersection of advanced formal and technological ideas in architecture," said Phil Bernstein, architect and vice president of Autodesk.
The focus of her work was in the connection between architecture, landscape and geology, often resulting in striking and surprisingly organic forms.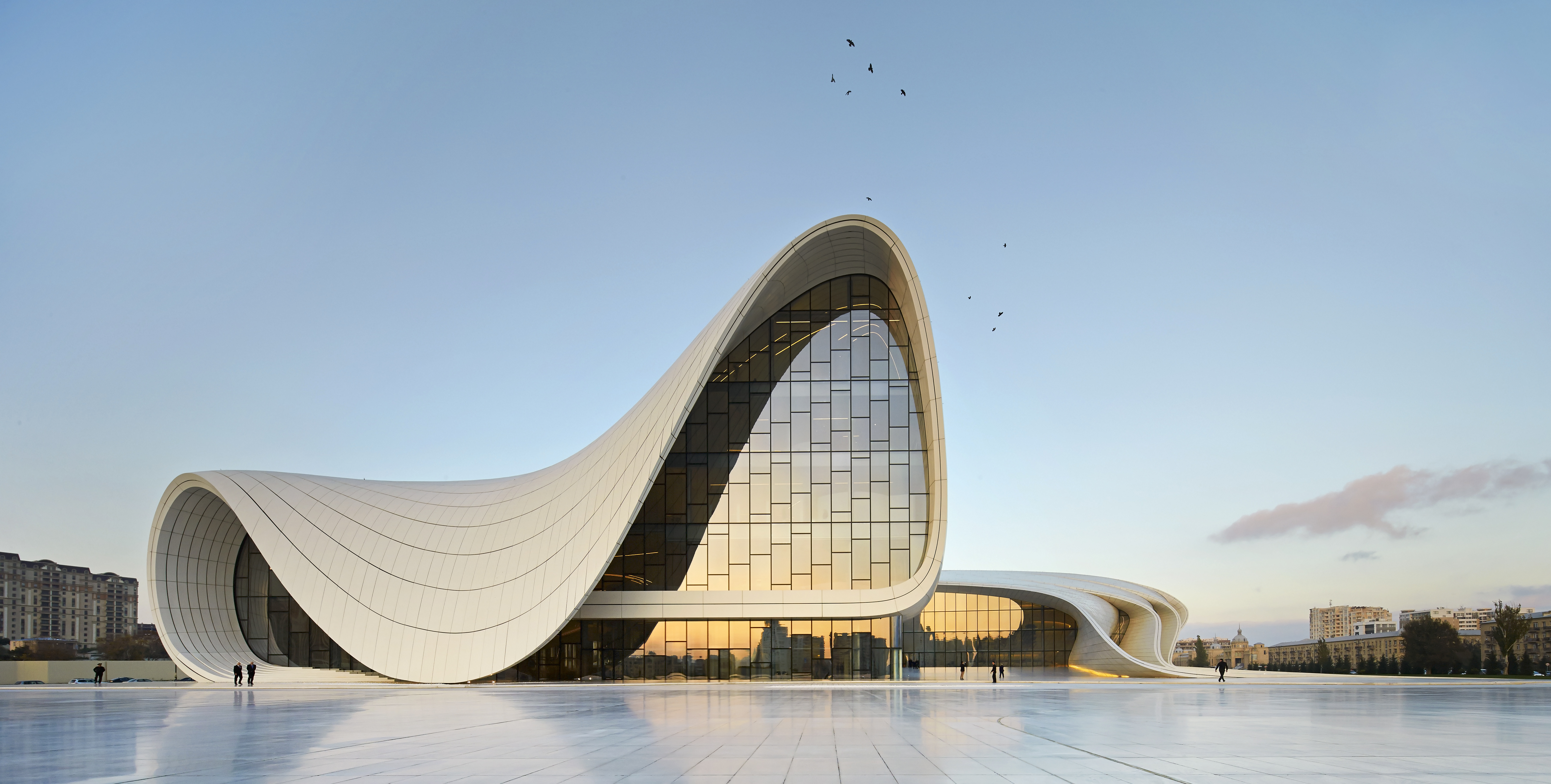 The Heydar Aliyev Center is a clear example of Hadid's connection between architecture and organic geometry. (Image courtesy of the Royal Institute of British Architects.)
Her first major commission was the Vitra Fire Station in Weil Am Rhein, Germany. Built in 1993, the structure was iconic in its angular, sculptural appearance. The station is now used as an event space.
Hadid's first project, the Vitra Fire Station, expressed the architect's penchant for deconstructivism. (Image courtesy of the Royal Institute of British Architects.)
Hadid continued to express her unique style with a series of iconic structures, including the Rosenthal Center for Contemporary Art in Cincinnati. The center was the first U.S. museum to be designed by a woman and was described by New York Times architecture critic Herbert Muschamp as "the most important American building to be completed since the end of the cold war."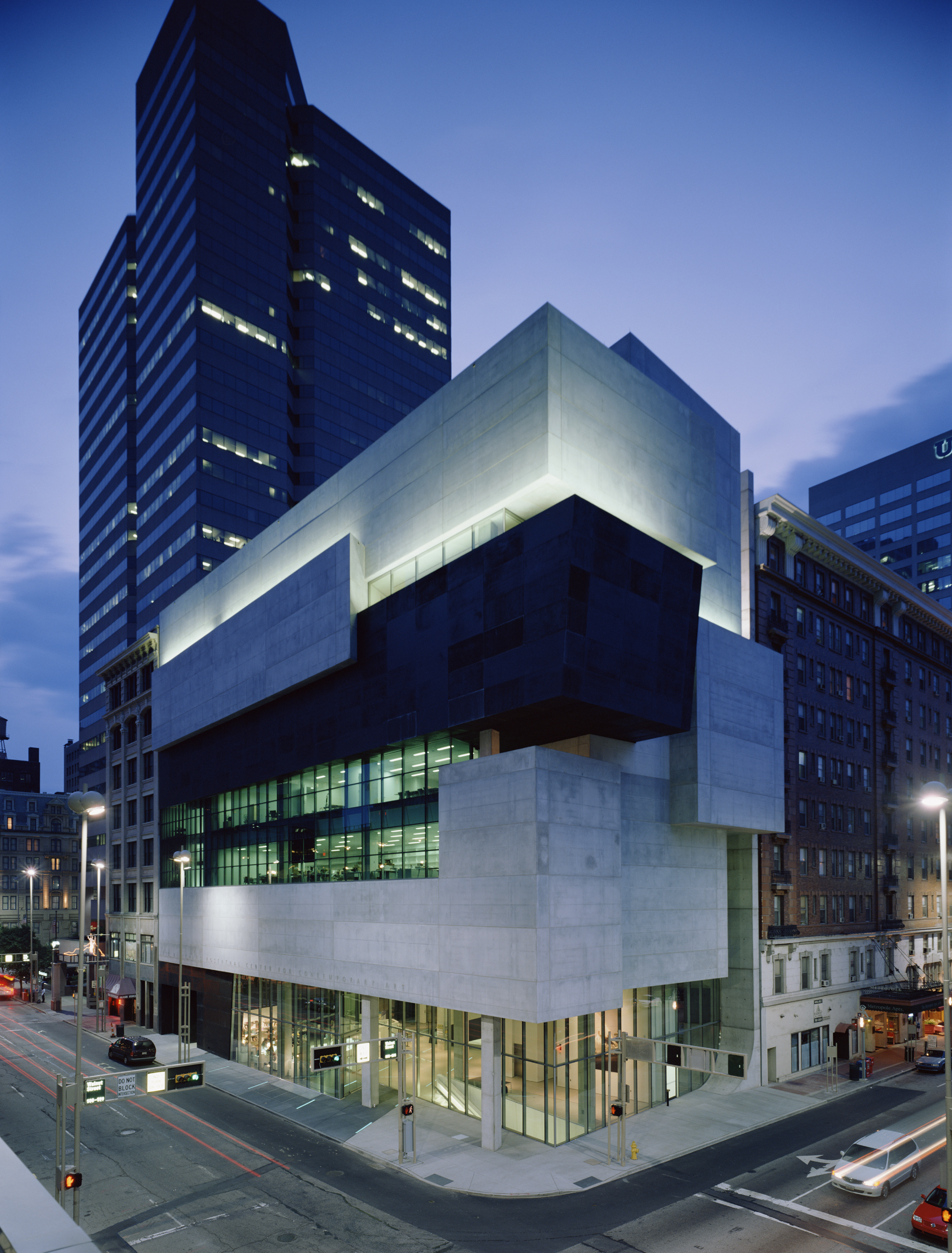 The Rosenthal Center for Contemporary Art is a relatively modest design of Hadid's. (Image courtesy of the Royal Institute of British Architects.)
In 2004, Hadid became the first woman to receive the Pritzker Architecture Prize, considered the Nobel Prize for the architecture industry. The award is granted annually to a living architect in recognition of their significant contributions to architecture.
Later projects, such as the Guangzhou Opera House in China, demonstrated a more natural aesthetic. The opera house was designed to resemble two pebbles resting on the bank of the Pearl River, flowing seamlessly into its surroundings with an organic yet modern appeal.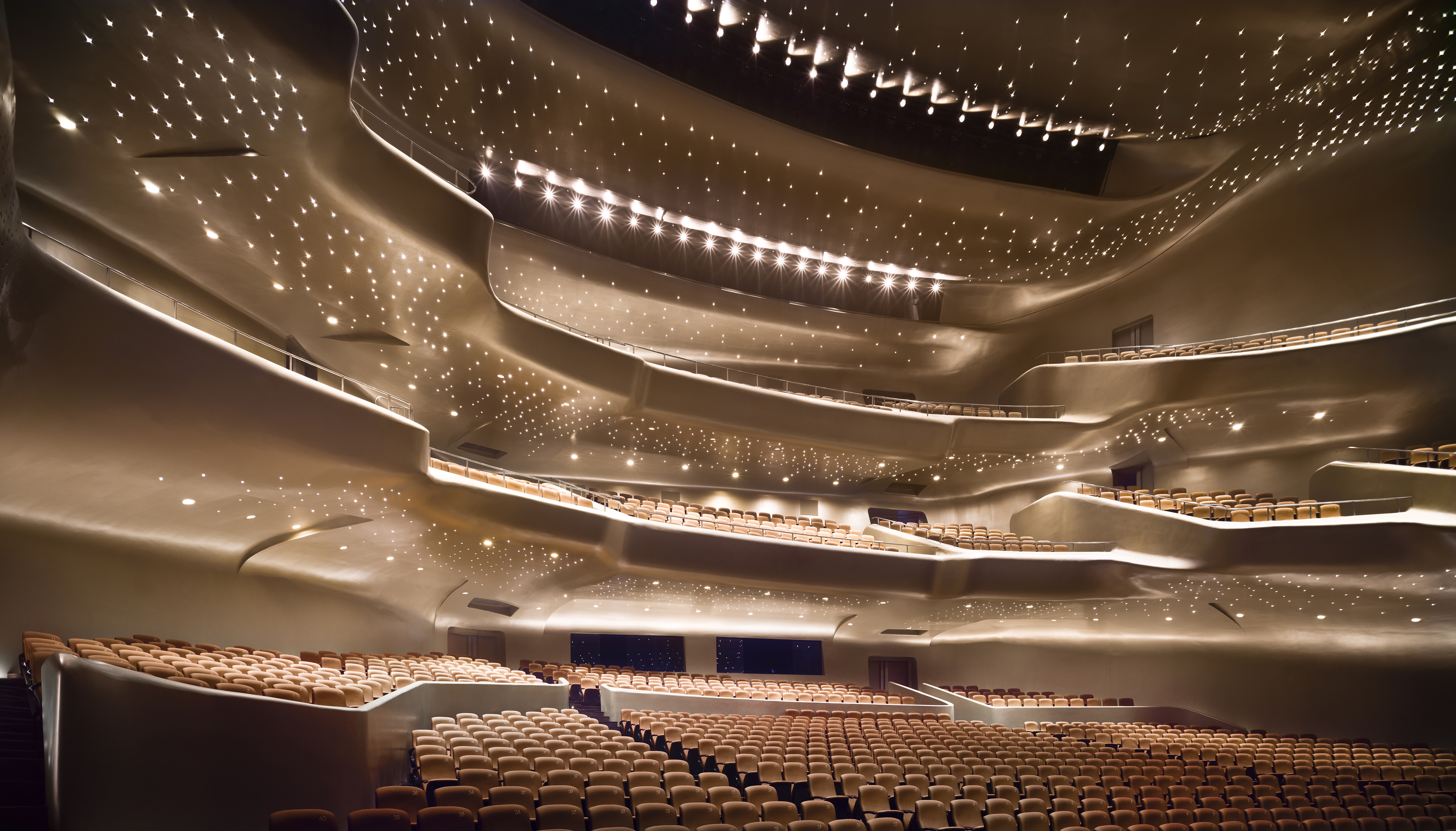 The interior of the Guangzhou Opera House in China, completed in 2010. (Image courtesy of the Royal Institute of British Architects.)
Hadid's Impact on Architecture
In many ways, Zaha Hadid was a pioneer in the architecture world.
For women in architecture, she was a role model in a male-dominated industry. She offered an inspiring and artistic image of how buildings can and should look in our modern cities.
"She was a visionary of composition, digital computation and practice, reformulating the rules of building as an exemplar for innovation and challenging the status quo in our often overly stodgy industry," said Bernstein. "She did so as the leading woman architect of the age."
"I knew her as both a fierce architect and dedicated teacher who set an example for a generation of young architects inspired by her tenacity, passion and built work," Bernstein continued. "She will be greatly missed by us all."