Revit Updates for 2017 Edition
Revit is one of the most popular building information modeling (BIM) platforms for architects, designers and engineers working on large-scale projects. Autodesk, the creator of Revit, recently announced the changes coming to the 2017 version of the software.
So what can users expect to see?
No More Structures, MEP, Architecture
Traditionally, Revit has been offered in three separate platforms to appeal to various industries: Structures, MEP and Architecture. However, one of the biggest changes for users is that these platforms will no longer be available individually.
Revit 2017 will be a single, stand-alone platform which will replace these three strains and incorporate all of their individual features.
New Features for Revit 2017
Revit will also have a host of new and updated features for its 2017 iteration.
Draw Visible Elements Only is a subscription feature that was introduced in Revit 2016 and has been improved for 2017. It's one of several listed optimizations that the company said will "improve overall software performance by as much as 20 percent." This is done using occlusion culling, which is processing only those items that would be visible in a view when refreshing.
Without the need to process hidden items, the model would be more light-weight and would allow for quicker processing.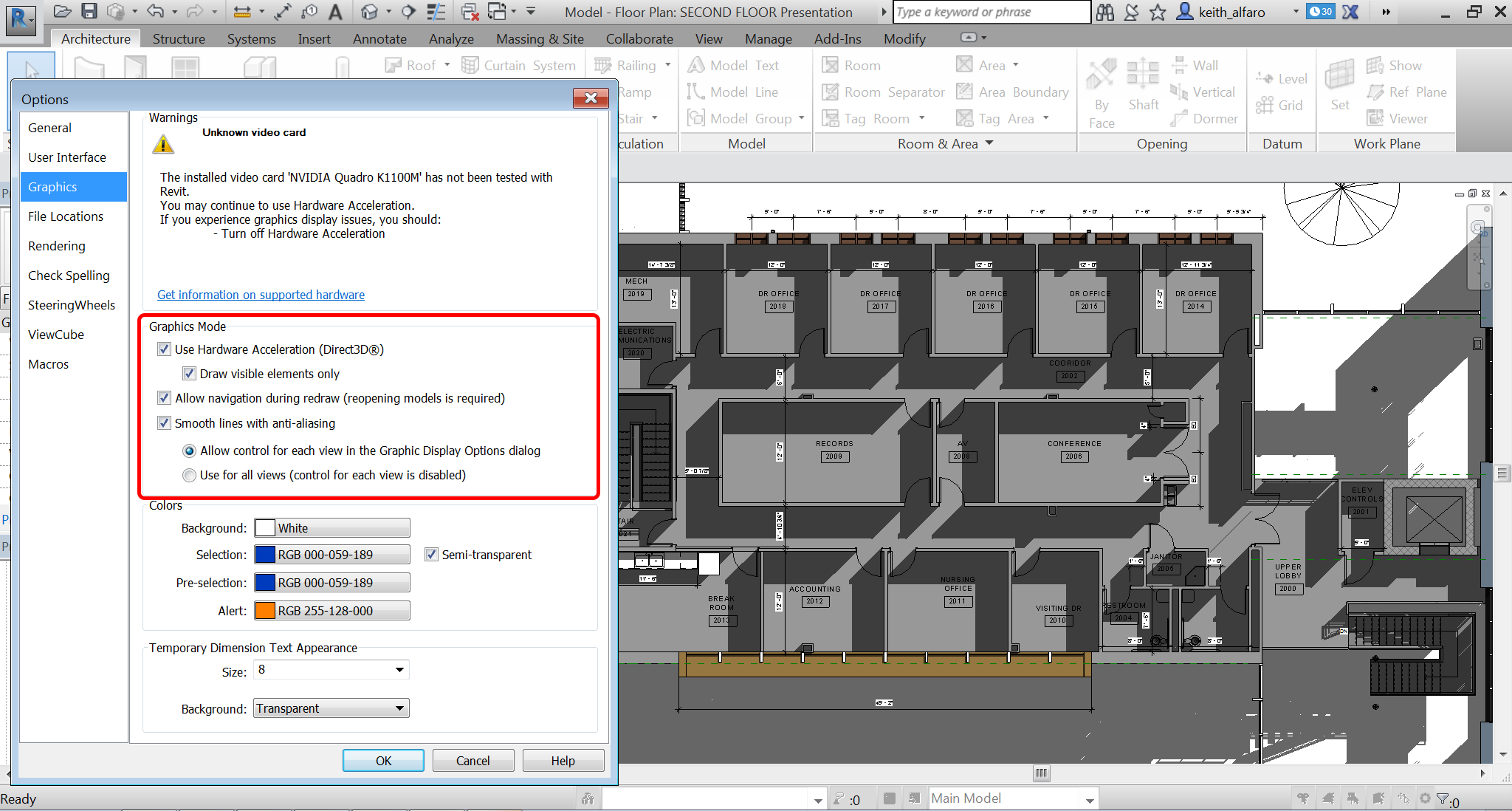 Various features, including Draw Visible Elements Only, have been added in order to improve software performance. (Image courtesy of Autodesk.)
Global Parameters, another subscription feature, introduces the parametric power of families into a given project. The feature lets users define parameters between elements across an entire building project.
"The potential for Global Parameters is huge," said Paul Aubin, a Revit expert, author and trainer. "You can start creating design relationships between objects that aren't even next to one another. They could be in totally different areas of the building, but you've got a global point of control."
The Text Editor has been updated to a WYSIWYG text editor ("what you see is what you get"). It will include new options for text placement in a project.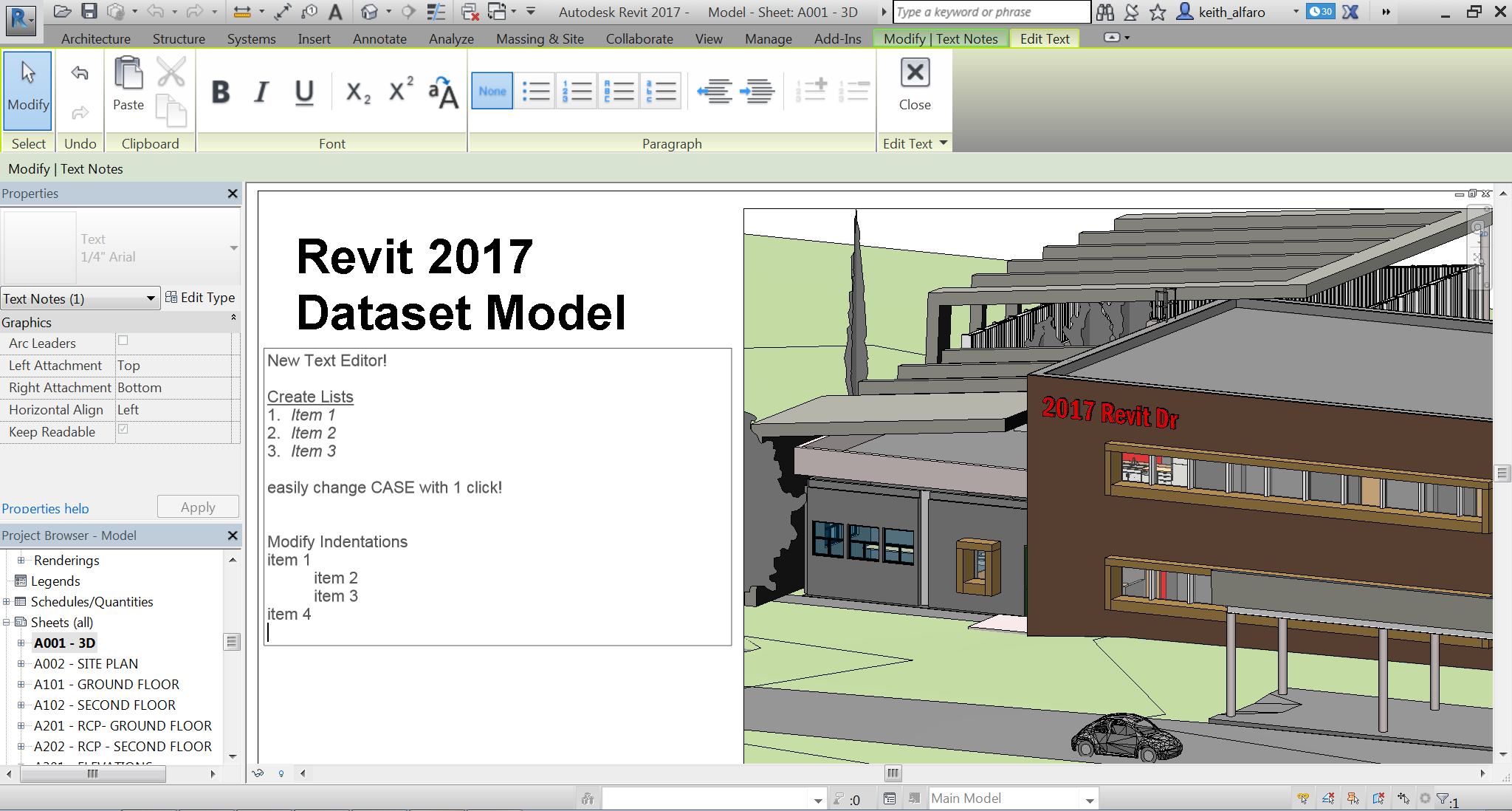 The text editor. (Image courtesy of Autodesk.)
Depth Cueing is a new feature to Revit. It adds depth to elevation and section drawings in architecture or coordination views to give users and clients a better idea of the design.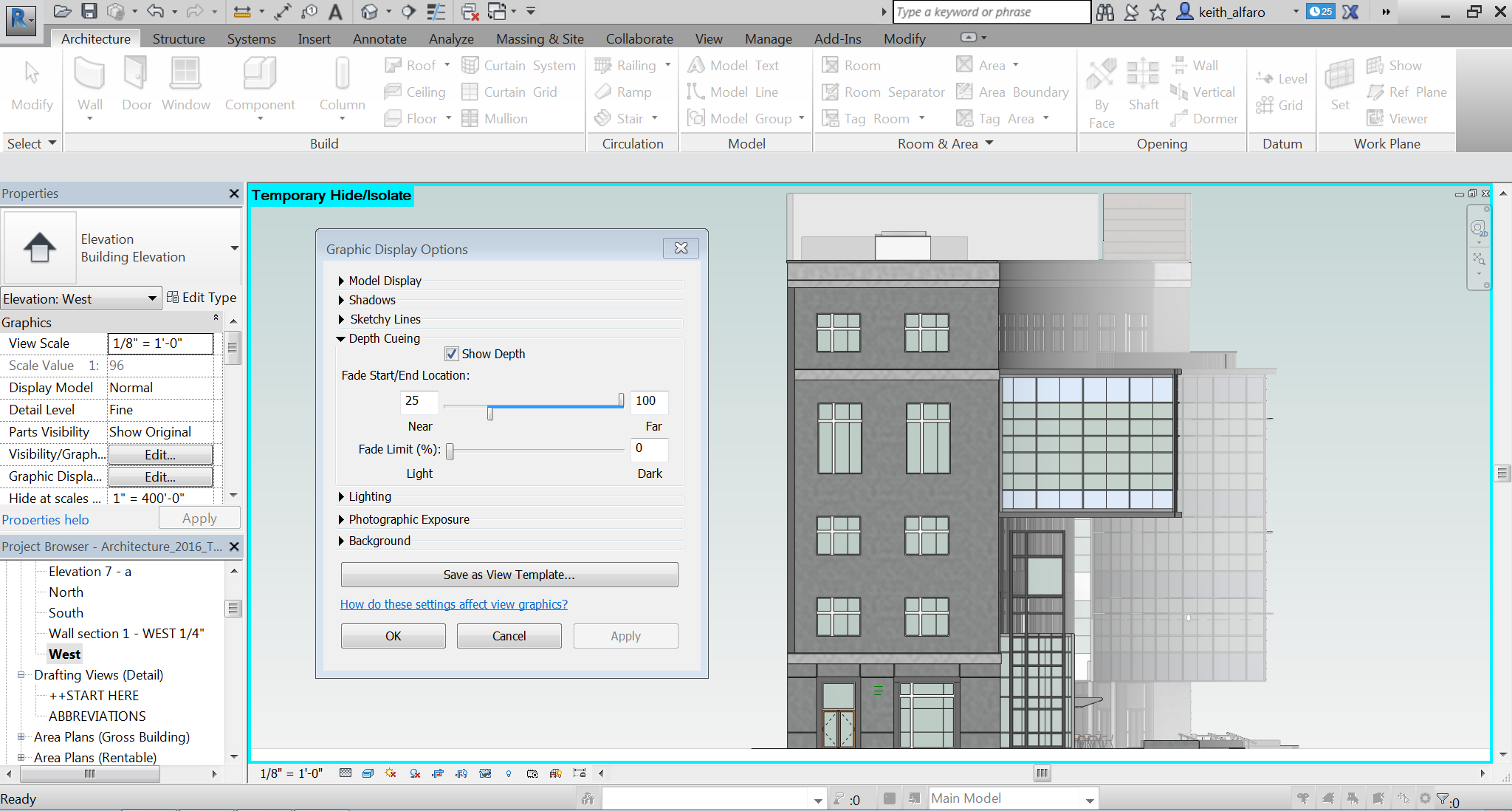 The depth cueing feature in Revit 2017. (Image courtesy of Autodesk.)
Raytracer, which was introduced in Revit 2016 as one of two rendering engines, has become the default visualization engine in Revit 2017, with image-based lighting and video card-agnostic CPU operation to provide photorealistic renderings.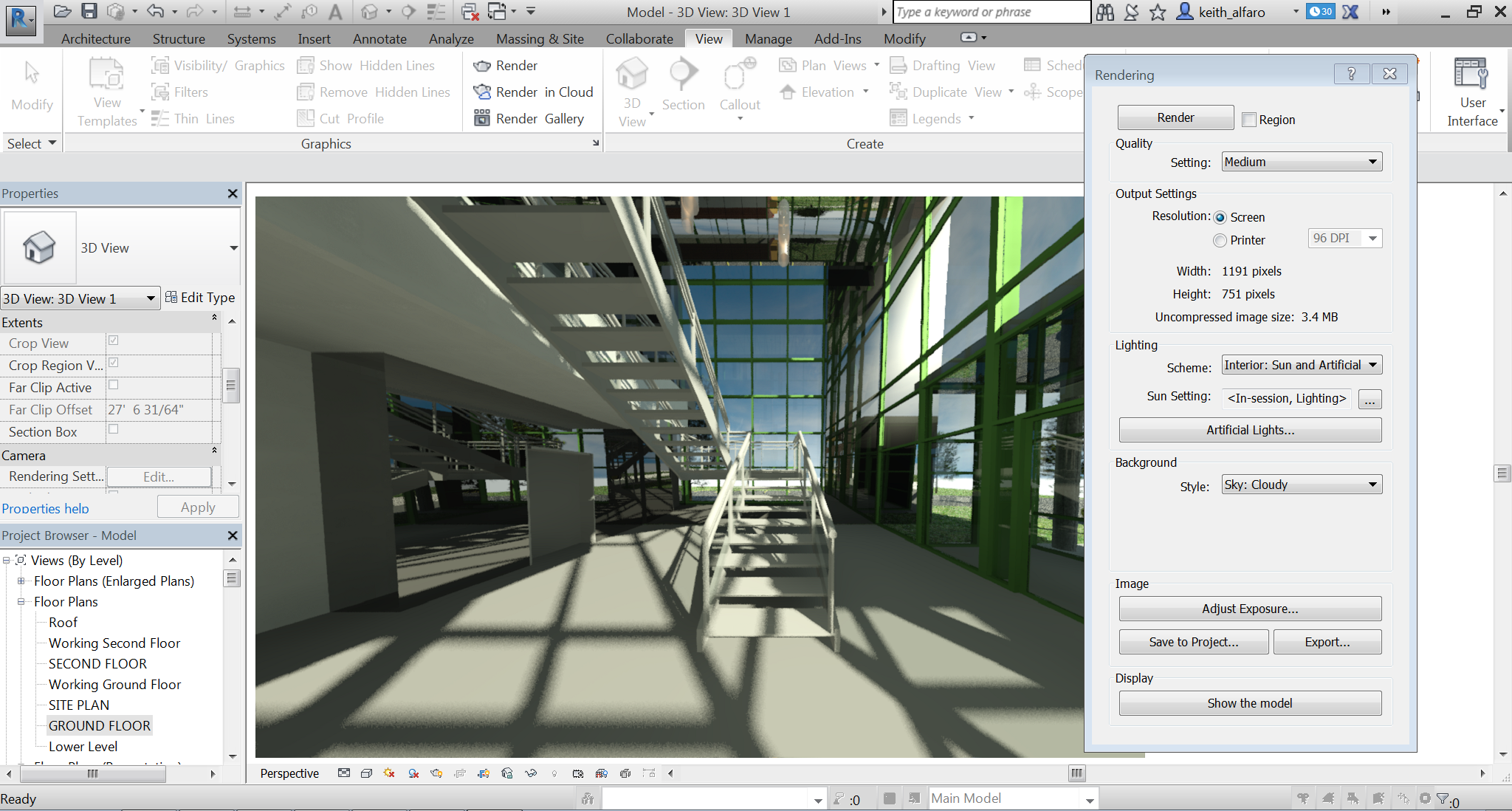 The Raytracer rendering engine. (Image courtesy of Autodesk.)
The FormIt 360 Converter is a new tool that comes with Revit and lets users convert FormIt, Revit Families (RFA) and SketchUp (SKP) files interchangeably.
This tool is part of Revit's support for IFC4, which is the latest iteration of the international interoperability standard.
Revit 2017 will also install with Autodesk A360 Collaboration for Revit in order to provide access to cloud and subscription services. According to the company, pricing, availability and cloud services will vary by country.
For more information, check out the Revit webpage.