The State of Cuba's Infrastructure
Things are starting to look up for Cuba. With improving relations between the island nation and its neighbor the US, the state of Cuba's infrastructure has shifted from a local issue to a global mission.
Countries from across the globe have expressed interest in helping the island modernize itself – and US companies are no exception. But what's got them all so interested?
Starting to Improve Infrastructure
In some ways, Cuba's infrastructure is doing just fine. The country has a strong background in engineering education and training, due in part to establishments like the Universidad de Oriente in Santiago de Cuba.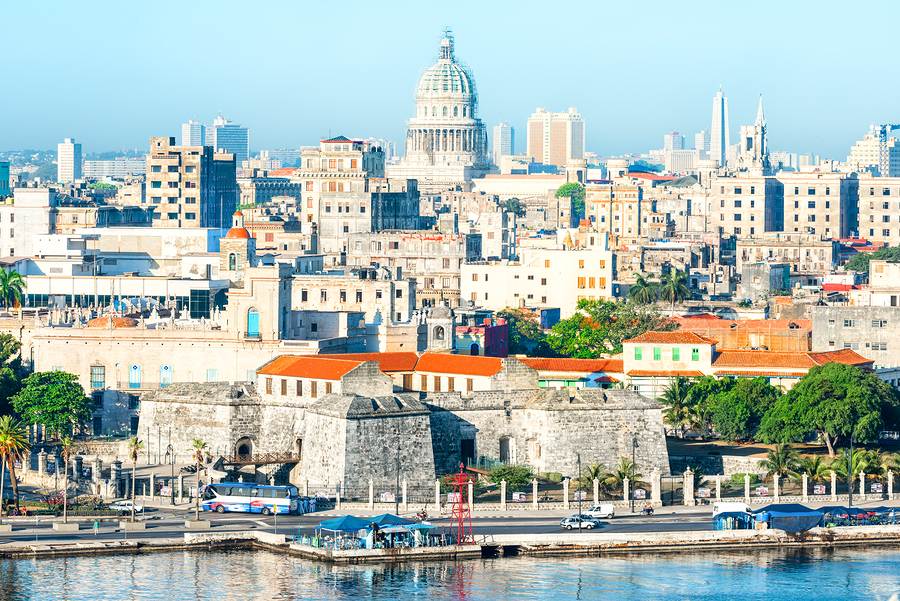 However, it isn't all sunshine and rainbows. Although Cuba is managing some aspects of infrastructure quite well, others—like in many other Latin American countries—are in serious need of updating.
"There are some areas where they absolutely need to improve and modernize and grow," said Sofia Berger, division manager for Latin America and the Caribbean at Louis Berger.
These areas of improvement include familiar issues for many of us—Berger specifically cited transportation infrastructure, wastewater management and energy production.
It won't be easy for Cuba to modernize all of these systems on its own, which is why it isn't trying to do everything itself. To avoid that, Berger said, Cuba has been soliciting investment from international companies to work alongside its own engineering experts.
Cuban Infrastructure Improvements
The Cuban government has ambitious plans for the country's infrastructure. One of these plans, already in progress, is a set of renovations for the country's airports—a project where building information modeling (BIM) could certainly lend a hand.
"The airport of Havana is developing a brand-new international terminal—a passenger terminal—and it's looking at expanding two existing terminals in the airport," said Javier Gonzalez, vice president of aviation services at Louis Berger.
"There are also priority plans for two main entry airports in the middle section of the island in Santa Clara and two specifically tourism-dedicated airports in Cayo Coco and Cayo Largo del Sur," Gonzalez continued.
Why expand the airports so drastically?
"Since the reestablishment of relations between the US and Cuba, the direct traffic between US airports and Cuban airports has increased 40 percent in just over a year," explained Gonzalez. That number only represents chartered flights, as scheduled flights are still under an embargo. Imagine how the numbers would increase once that changes.
Redeveloping Cuba's Tourism Industry
Understandably, a massive increase in air traffic will lead to a corresponding increase in tourism—and that's something that the Cuban government is anticipating. After all, tourism has been a staple industry in Cuba since the days of its involvement with the former USSR.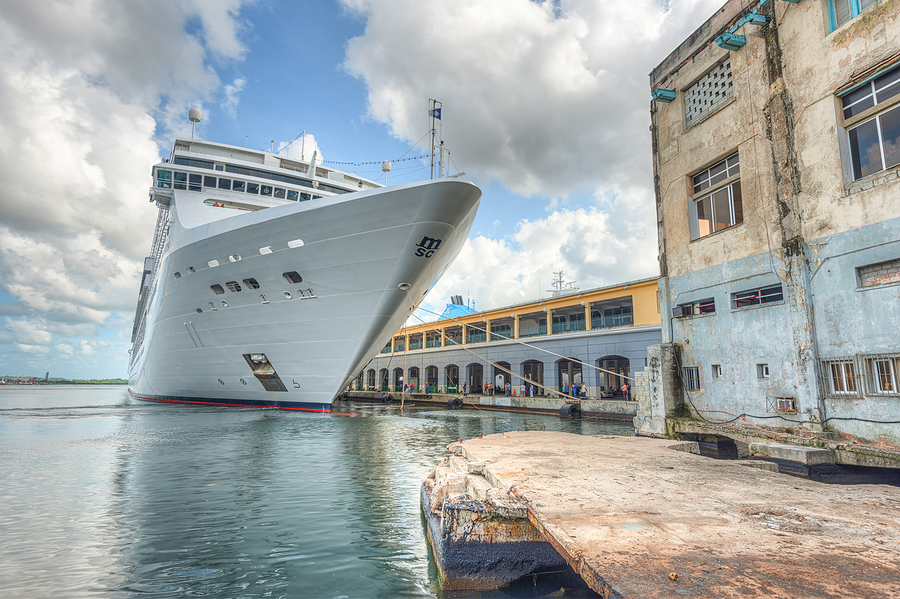 "They are trying to redevelop the Bay of Havana," explained Berger. "It's a big target project that they have and it's pretty impressive what they have planned. It's definitely a megaproject."
The plans for the bay include new hotels, convention centers and improved boardwalks.
"You don't need that project unless you're planning to cater to tourists, so it's clear that there's a major push there," said Berger.
However, there are other issues which take priority—including wastewater management.
Berger explained that while wastewater management might not be the first thing one thinks of as necessary for tourism, it plays a key role in attracting visitors. Berger put it delicately when she mentioned that "nobody wants to go visit the beaches of a polluted area."
"There are those kinds of infrastructure pieces that need to be done in order to make tourism possible," Berger said.
Improving Cuba for Cubans
However, Berger was quick to point out that it isn't just the tourists who need a better system.
"Some of this is their own needs as an island," Berger said. "There are certain remote areas of the island that are not well-serviced in terms of their energy needs and that would be necessary regardless of the improved relations with the US."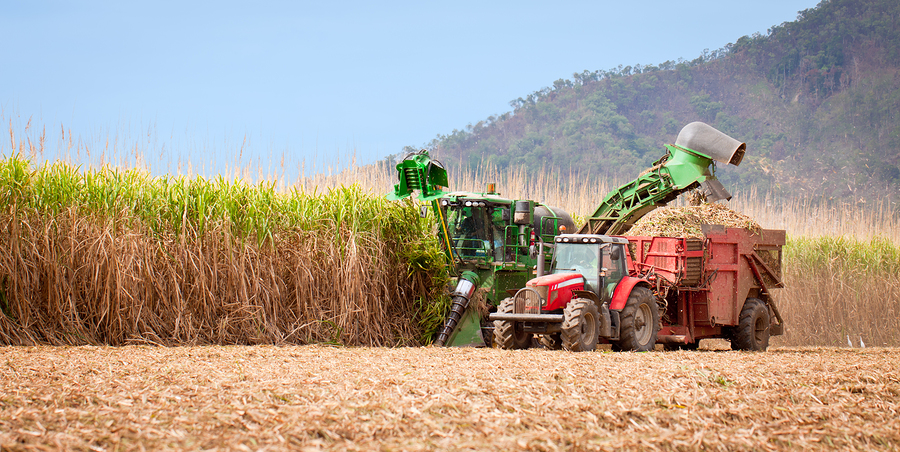 One of the plans for improving energy production in Cuba involves the implementation of biomass generators. These generators are part of the Biopower project and will be fed using marabú, an invasive thorny plant imported from Africa that populates Cuba's agricultural land and "energy cane," a variation of sugar cane with a higher fiber content and lower sugar content.
"They have been very dependent on oil-based energy, their own oil and oil from Venezuela," said Berger. This approach is unsustainable for Cuba, but implementing biomass generators could be the answer given the extent of Cuba's sugar cane agriculture.
Why Foreign Investment?
Although some areas of infrastructure need to have a majority ownership by the government of Cuba, there are plenty of areas that need outside help.
"Energy specifically is one [area] where it can be 100 percent private investment," said Berger. "I think it's kind of eye-opening for people when I tell them because they just assume that because of how the Cuban government [typically] manages things, they need to have their finger in every pie."
This diversification takes much of the budgetary pressure off of the government and could help get things done much more efficiently and in a timely fashion.
"It's a way to prioritize where the areas of need are," said Gonzalez.
However, Gonzalez cautioned against getting things done too quickly.
"If you don't take this with a sustainable view, it will be very harmful for the island and for the Cuban population itself," Gonzalez explained. "It has to be taken with a sense of planned approach, step by step, taking into consideration that there are very good professionals on the island that are ready and willing to participate."
Jumping Through Hoops to Help
Although tensions have eased between Cuba and the US, it is by no means easy to get involved in the massive infrastructure improvements underway.
Louis Berger, with experience in large projects, is particularly interested in the project to rehabilitate the Bay of Havana—but it can't get involved yet. The Office of Foreign Assets Control (OFAC), part of the US Treasury Department, has set up a series of licenses for American companies looking for a way in. So far, only one US company has managed to get the appropriate permissions.
"We are not currently doing any work in Cuba," explained Berger. "We are currently trying to get the correct approvals and licenses in order to be able to do work in Cuba while we wait for any further developments down the road on the embargo."
Companies like Google and Sprint have submitted proposals for the country's telecommunications infrastructure, but in many cases foreign participation is about control. Berger compared it to China's Great Firewall.
"We're trying to navigate the legal waters to make sure we do things correctly in terms of being able to start working there, but we're really excited about the potential," said Berger. "Hopefully we'll be able to start working there in the near future."
---
Follow Erin Green on Twitter.