What's New in Civil 3D 2017
Today's cities are always changing. Whether civil engineers need to design a new roundabout or create plans for massive flyovers to alleviate traffic, they need the proper software tools to get the job done.
One popular tool, AutoCAD Civil 3D, is an option that lets these designers plug into a building information modeling (BIM) workflow. Autodesk recently announced the 2017 version of AutoCAD Civil 3D—along with a few new features for civil engineering and infrastructure design.
Updates for Civil Engineering Software
So what can users expect to see in AutoCAD Civil 3D 2017?
Interoperability: Civil 3D 2017 will include a connected workflow with InfraWorks 360, which will help improve collaboration between teams. This connection will also let users import infrastructure objects, including roundabout designs from InfraWorks 360 into Civil 3D.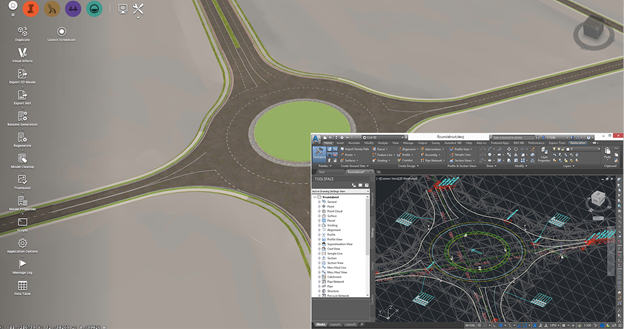 Interoperability between Civil 3D and InfraWorks 360 means users can now import designs for roundabouts and other infrastructure objects. (Image courtesy of Autodesk.)
Users will also have the ability to create property set definitions, add them to drawing objects and use this property data in other applications such as Navisworks and BIM 360 Glue.
Legacy Workflows: Multiple features, including DREF, the option to Cache DREF Surface, Subfolders for Objects and Reference Styles Utilities have been improved in Civil 3D 2017 in a bid to improve management of drawing styles and standards among team members.
Users will have the ability to create multiple data shortcuts for corridors and reference them in other drawings. (Image courtesy of Autodesk.)
Corridor Design: The software will include a few new tools for designing corridors, including the ability to use a feature line as a corridor baseline, a corner cleanup tool that automatically cleans inner and outer corners of the corridor, and an option to extract feature lines from corridors or closed polygonal areas.
Corner shapes are cleaned up automatically for easier design. (Image courtesy of Autodesk.)
Pipe Design: The software claims an expanded library of pressure pipe content for HDPE, PVC and steel pipes. This will include details such as additional fittings and valves for flanges and mechanical fittings. The new content is currently only available in imperial sizes.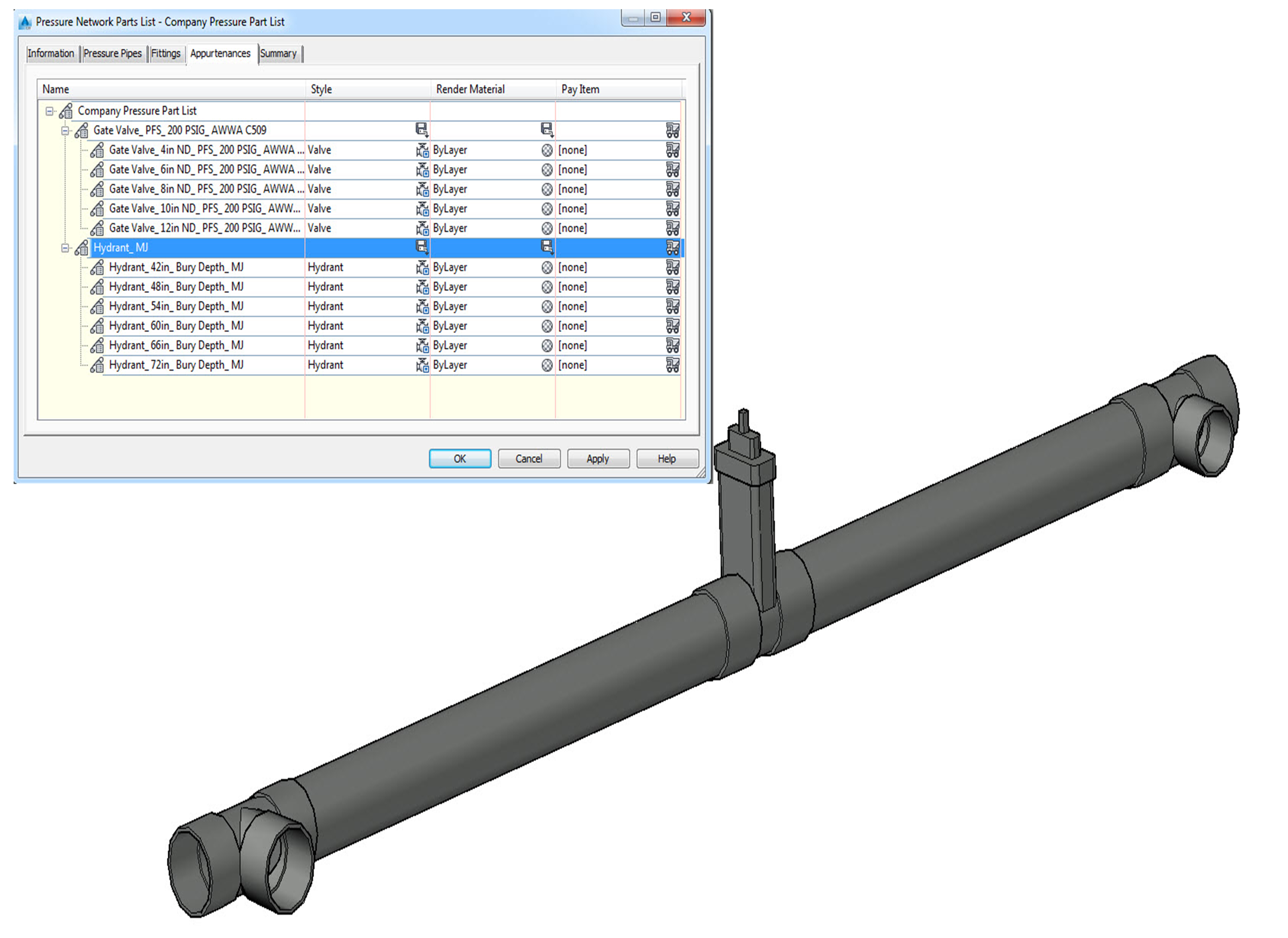 Civil 3D 2017 will include new pressure pipe content for HDPE, PVC and steel pipes. (Image courtesy of Autodesk.)
"Today's civil infrastructure professionals face huge challenges to build new or retrofit our communities' infrastructure for transportation, land use, water and energy in ways that are more economical, practical, resilient and attractive," said Theo Agelopoulos, director of infrastructure industry business strategy and marketing at Autodesk.
According to the company, the software promises to provide more integrated workflows to help enhance the entire lifecycle of infrastructure projects.
For more information, check out the AutoCAD Civil 3D webpage.